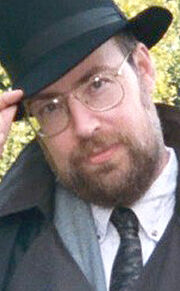 John C. Wright is an attorney turned SF and fantasy writer. He has published short fiction in Asimov's Science Fiction and elsewhere, and wrote the Chronicles of Chaos, the Golden Age, and the War of Dreaming series. His novel Orphans of Chaos was a finalist for the Nebula Award in 2005.
Ad blocker interference detected!
Wikia is a free-to-use site that makes money from advertising. We have a modified experience for viewers using ad blockers

Wikia is not accessible if you've made further modifications. Remove the custom ad blocker rule(s) and the page will load as expected.