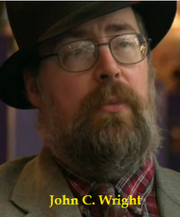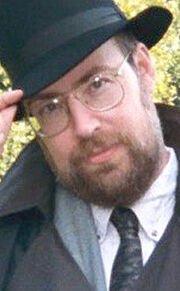 John C. Wright (JCW) is a former attorney and newspaperman turned science fiction and fantasy writer. He has published short fiction in Asimov's Science Fiction and elsewhere, and wrote the Chronicles of Chaos, the Golden Age, and the War of Dreaming series. His novel Orphans of Chaos was a finalist for the Nebula Award in 2005.
As of 2018, JCW holds the record for most Hugo Award nominations in a single year, receiving six nominations for the 2015 awards (one nomination was disqualified prior to final voting).
John converted from atheism to Catholic Christianity in 2008.
John is married to fellow author L. Jagi Lamplighter, and they have four children.